Welcome to the O'Brien Contractors Charitable Trust
Welcome to the O'Brien Contractors Charitable Trust
 HOW IT ALL STARTED….
In 2017 a group of O'Brien staff decided it was time to make a more significant and focused approach raising to organising fundraising activities and the O'Brien Charitable Trust was formed. Every year members of O'Brien staff form the fund-raising committee and set a goal of raising £15,000.  It was decided that the fundraising could have greater impact if it was to support specific local causes, rather than larger charities, to ensure that all funds raised went directly to the cause rather than becoming diluted through running costs.
O'BRIEN DIRECTORS PLEDGE!
The directors fully support the ambitions of the team and match every pound collected by the team if the £15,000 target is reached, meaning that we then have £30,000 to donate to charities.  During the last 5 years we have reached the £30,000 target with the help of very generous people and companies who choose to support us.
£165,000 RAISED IN THE PAST 5 YEARS!
The charitable trust has been established for five years now and has collected £165,000.00, this has been donated to small charities where all funds go directly to a cause. The kind and generous support from our suppliers, followers, staff and other organisations makes a huge difference to many families and organisations, improving lives dramatically and giving them a chance to get on in life, something most of us just take for granted.
It is with particular pride that we should all look back at the difference we have made over the past 5 years,  and will continue to do so
COVID 19 OUR MOST CHALLENGING YEARS SO FAR!
The challenge of 2020 into 2021 was significant to say the least, with our normal fundraising events realistically lost through Coronavirus.  Events with any social interface were not possible or were restrictive due to rules and people's concentrations were focused elsewhere, maybe more immediate personal issues of self-preservation for themselves and those close to them, which was totally understandable.  The charity committee concentrated their efforts new avenues of fundraising, recognising that social distancing limited our options. We managed to get two of the established events going, with a belated golf day in 2020 between lockdowns, and when guidelines were relaxed further in the latter part of 2021.  We managed to hold our annual golf day  organised a charity ball in 2021, both were a massive success, raising more money in 2021 than we had ever done previously. It was great for those who attended after such difficult times and testament to the dedication of the Charity Committee and our supporters.
What we did in 2021:
Annual Golf Day
Charity Ball
Director Stuart Chamberlain did the Lands End to John O'Groats cycling challenge, dedicating the monies to Freddie's Wish and Molly Ollie's
Lots of theme days at the office, involving food, Pie and Chips day, BBQ in the garden
Dartmouth holiday raffle
Supercar driving experience raffle
Various sports memorabilia auctions
Looking forward to 2022 we are targeting donating a further £30,000.00 to much needed causes and we hope to get the same great support from individuals and companies that have been so brilliant in previous years, including some of our fantastically supportive supply chain members. Hopefully you can see the great differences we can make to so many people.
Organisations that will benefit in 2022 from the £45,000 raised in 2021:
Zoe's Place – £2,500
Zoë's Place is an independent registered Children's Charity providing palliative, respite and end of life care to babies and infants aged from birth to 5 years suffering from life-limiting or life-threatening conditions. Compassionate care is at the heart of their philosophy and is provided to all who access their facilities irrespective of their religious beliefs, colour, race, culture or gender. There is no cost to the families for this service.
Acorns Hospice – £2,500

Acorns Children's Hospice  dedicated teams provide specialist palliative care for life limited and life threatened babies, children and young people and support for their families.  Providing a home from home environment where children can take part in a range of fun and therapeutic activities, from arts and crafts sessions to hydrotherapy. Children visit Acorns for respite, short breaks, end of life and emergency care, whilst providing families with a much needed break from caring round the clock.  This support is offered from three hospices based in Worcester, Birmingham and Walsall, as well as in the family home and community.
Freddie's Wish Charity – £2,500 

The Freddie's Wish charity was set up by founder Charlotte Jolliffe whose son, 13 month old Freddie, was sadly taken in a tragic car accident in December 2014.
"Charlotte said: "Not long after I said my last goodbyes, I desperately wanted to seek help from other people that felt this intense emotional and physical pain I was feeling, but no one seemed to be willing to help me." Freddie's Wish was set up with the aim to educate healthcare professionals and wider society in the importance of offering proactive support to bereaved parents to help them through the darkest of times.
Helping Hands –  £2,500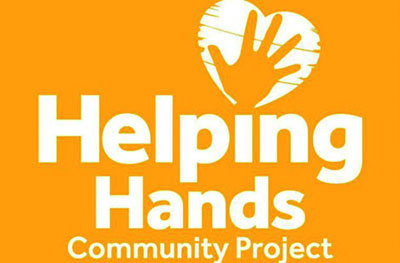 The Helping Hands charity is all about local people helping local people in need. The charity gives people the support and opportunities to feel better about themselves, be more active in the community and get back into work. The charity run a soup kitchen offering hot food and a listening ear. They like to give a hand up not just a handout through new skills, experience and qualifications. The volunteers for their 'House 2 Home' project support clients with goods, from fridges to furniture to recently homed and low-income families. People are referred to the charity by organisations like children's centres, social services & domestic violence charities.  When people are re-homed, they are often given a place to stay but not all essentials like a fridge or bed. The generous community provides these goods that volunteers deliver to those who need it. This helps turn empty houses into homes!
Molly Olly's Wishes – £2,500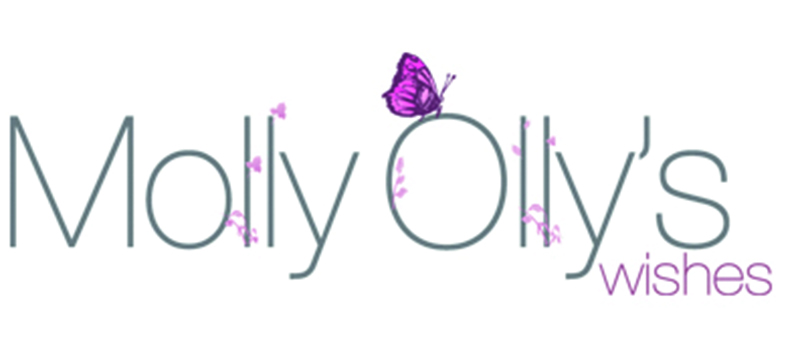 Molly Olly's Wishes supports children with terminal or life threatening illnesses and their families to help with their emotional wellbeing. We grant individual wishes and donate therapeutic toys and books to both children directly and to hospitals throughout the UK.
Friendship Project for Children – £2,500

The Friendship Project are a fantastic organisation who provides opportunities for children who are disadvantaged by family circumstances.  Providing an 'Older Friend' who spends 2-3 hours per week helping to develop their confidence and self-esteem by giving them learning opportunities and experiences they will not receive within their home environment.  With £364 funding a child's activities for the year, the £2,500 donation will provide enough money for a year's worth of activities for over 6 children.  Operating throughout Warwickshire, all children are referred to the Charity through Warwickshire County Council Children's Services. The charity receive grants and donations from various charities, trusts and commercial organisations, as well as individuals, which help fund this fantastic cause.
Warwickshire & Northampton Air Ambulance £10,000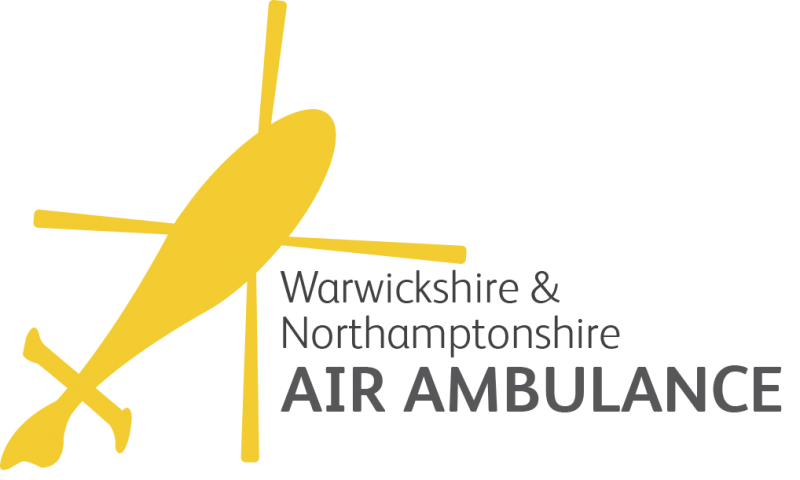 The O'Brien Charitable Trust consider the Air Ambulance donation to be a priority, due to the independent and self-funded approach they have, they also carry out recues on many remote construction sites.   They provide the best possible pre-hospital care and rapid transport to specialist hospitals, to those suffering serious injury and illness. WNAA receive no Government funding, relying solely on donations.WNAA attend around 1000 missions a year – each costing around £1700.
Night Shelter, Leamington Spa – £2,500

Mission Statement "to provide a hot meal, a safe place to sleep and company for the homeless and vulnerably-housed members of the community in Leamington Spa and the wider area".   Set up by 2 medical students at the University of Warwick, to provide the service during Winter 2015/2016. We are very fortunate to have the use of the old Priors Club thanks to Tara and Co Estate Agents.
£10,000 Community Projects
This year we are donating £10,000 specifically to good causes within the communities in which our projects are located.  We have plans to donate life saving defibrillators organisations who wish to have one, along with first aid training which includes training in the use of the defibrillators.  Other organisations such as charities / community organisations that rely on donations that do great work for their local communities will also benefit.  We will report on the chosen charities / community organisations as they are awarded in 2022.  Donations to these organisations further support our CSR and Social Value commitments to the communities in which we work.
Where the £122,000 money has gone since 2017:
Helping Hands Community Project
Acorn Hospice 
Helping Hands 
Night Shelter Northamptonshire 
Myton Hospice 
Zoe's Place 
Molly Olly's Wishes
Doorway Youth Homelessness
Young People First
Guy's Gift
Air Ambulance Warwickshire and Northampton 
Coventry Cyrenians 
Freddie's Wish 
Wolverhampton Boxing Club
The Helping Harry Trust
Centrepoint
St Basils, Birmingham
The Friendship Project for Children
Our Charity Event Gallery
Take a look at some of the amazing work the O'Brien Charitable Trust has done. We're proud of the support our Trust has given to a number of great causes.
Read more about our News & Events.