Welcome to the O'Brien Contractors Charitable Trust
Welcome to the O'Brien Contractors Charitable Trust
 HOW IT ALL STARTED….
In 2017 a group of O'Brien staff decided it was time to make a more significant and focused approach raising to organising fundraising activities and the O'Brien Charitable Trust was formed. Every year members of O'Brien staff form the fund-raising committee and set a goal of raising £15,000.  It was decided that the fundraising could have greater impact if it was to support specific local causes, rather than larger charities, to ensure that all funds raised went directly to the cause rather than becoming diluted through running costs.
O'BRIEN DIRECTORS PLEDGE!
The directors fully support the ambitions of the team and match every pound collected by the team if the £15,000 target is reached, meaning that we then have £30,000 to donate to charities.  During the last 4 years we have reached the £30,000 target with the help of very generous people who choose to support us.
£122,000 RAISED IN THE PAST 4 YEARS!
The charitable trust has been established for four years now and has collected £120,000.00, this has been donated to small charities where all funds go directly to a cause. The kind and generous support from our suppliers, followers, staff and other organisations makes a huge difference to many families and organisations, improving lives dramatically and giving them a chance to get on in life, something most of us just take for granted.
It is with particular pride that we should all look back at the difference we have made over the past 4 years and will continue to do so.
2020 OUR MOST CHALLENGING YEAR SO FAR!
The challenge of 2020 was significant to say the least, with our normal fundraising events realistically lost through Coronavirus.  Events with any social interface have not been possible at all and peoples concentrations have being focused elsewhere on maybe more immediate personal issues of self-preservation for themselves and those close to them which given the surreal times is totally understandable.
The charity committee concentrated their efforts on a few new avenues of fundraising, recognising that social distancing limited our options. We also kept a couple of the established events going when guidelines were relaxed a bit.  We did actually manage to hold our annual golf day which was a big success albeit with reduced numbers. It was great for those who attended to have a day out at what is now recognised as an annual event not to be missed.
What we did in 2020:
Annual Golf Day, socially distanced and reduced numbers
Give Us a £1.00 donation appeal
Holiday Raffle for a week long stay in a beautiful house on the waterfront in Dartmouth.
Movember challenge with staff members John Maxwell and Dan Taylor competing
Looking forward to 2021 we are targeting donating a further £30,000.00 to much needed causes and will be asking for your help and assistance again. Hopefully you can see the great differences we can make to so many people.
Organisations that will benefit in 2021 from the £32,000 raised in 2020:
Zoe's Place – £2,000
Zoë's Place is an independent registered Children's Charity providing palliative, respite and end of life care to babies and infants aged from birth to 5 years suffering from life-limiting or life-threatening conditions. Compassionate care is at the heart of their philosophy and is provided to all who access their facilities irrespective of their religious beliefs, colour, race, culture or gender. There is no cost to the families for this service.
Pam Brittan Trust for Dementia – £2,000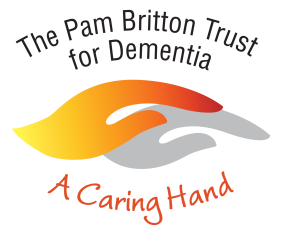 The Pam Britton Trust for Dementia Set up in 2015 the Charity supports those with dementia, their Carer/family members within South Warwickshire.  They initiated the setting up of the Carer Navigator scheme with Age UK Warwickshire and also  two active supports groups, Connections Café in Harbury village and Triple Link Group at the Brunswick Centre in Leamington Spa, 'Connections Cafe' and is based within the Tom Hauley rooms in Harbury Village,  'The Acorns'  in Lillington, Leamington Spa, 'Forget me Not,' at the Chase Meadow Community Centre in Warwick.
Acorns Hospice – £2,000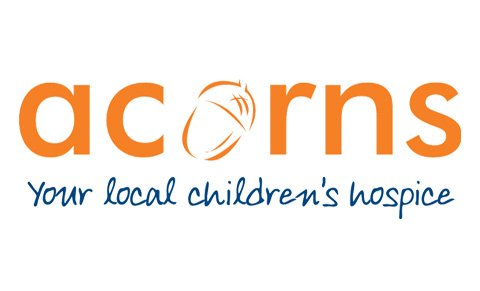 Acorns Children's Hospice  dedicated teams provide specialist palliative care for life limited and life threatened babies, children and young people and support for their families.  Providing a home from home environment where children can take part in a range of fun and therapeutic activities, from arts and crafts sessions to hydrotherapy. Children visit Acorns for respite, short breaks, end of life and emergency care, whilst providing families with a much needed break from caring round the clock.  This support is offered from three hospices based in Worcester, Birmingham and Walsall, as well as in the family home and community.
Myton Hospice – £2,000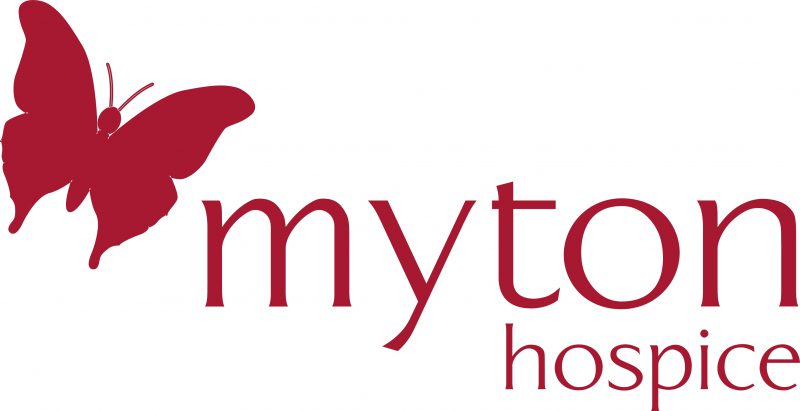 At Myton Hospice everyone matters for every single moment of their life;  focus on enhancing life when cure is no longer an option.  Leaders in compassionate end of life care; centring on patient wellbeing and involving them in decisions about their care and most importantly it gives patients more quality time with their loved ones.   The hospice supported over 1,800 patients and their families in their 3 hospices and need over £9m to continue providing their care.
Freddie's Wish Charity – £2,500 

The Freddie's Wish charity was set up by founder Charlotte Jolliffe whose son, 13 month old Freddie, was sadly taken in a tragic car accident in December 2014.
"Charlotte said: "Not long after I said my last goodbyes, I desperately wanted to seek help from other people that felt this intense emotional and physical pain I was feeling, but no one seemed to be willing to help me." Freddie's Wish was set up with the aim to educate healthcare professionals and wider society in the importance of offering proactive support to bereaved parents to help them through the darkest of times.
Helping Hands –  £2,500  
The Helping Hands charity is all about local people helping local people in need. The charity gives people the support and opportunities to feel better about themselves, be more active in the community and get back into work. The charity run a soup kitchen offering hot food and a listening ear. They like to give a hand up not just a handout through new skills, experience and qualifications. The volunteers for their 'House 2 Home' project support clients with goods, from fridges to furniture to recently homed and low-income families. People are referred to the charity by organisations like children's centres, social services & domestic violence charities.  When people are re-homed, they are often given a place to stay but not all essentials like a fridge or bed. The generous community provides these goods that volunteers deliver to those who need it. This helps turn empty houses into homes!
Molly Olly's Wishes – £2,500
Molly Olly's Wishes supports children with terminal or life threatening illnesses and their families to help with their emotional wellbeing. We grant individual wishes and donate therapeutic toys and books to both children directly and to hospitals throughout the UK.
Coventry Cyrenians – £2,500

Established in 1973, Cyrenians provide a comprehensive range of services to homeless and vulnerably housed people in Coventry and Warwickshire. Providing individualised support to promote and enhance the life chances of people who are homeless, or at risk of homelessness, and empower them to live as independently as possible.  The charity provides accommodation to the homeless people of Coventry and Warwickshire, providing more supported accommodation for single homeless adults than any other single agency in Coventry. They also provide considerable assistance in getting people back on the right path.  Services currently include the Coventry Supported Accommodation Service, Stratford Upon Avon Temporary Accommodation for Single Adults and Young Person's Alcohol Intervention & Mediation Service. Providing nearly 200 units of accommodation within Coventry and Warwickshire for those in need.
Warwickshire & Northampton Air Ambulance £10,000
The O'Brien Charitable Trust consider the Air Ambulance donation to be a priority, due to the independent and self-funded approach they have, they also carry out recues on many remote construction sites.   They provide the best possible pre-hospital care and rapid transport to specialist hospitals, to those suffering serious injury and illness. WNAA receive no Government funding, relying solely on donations.WNAA attend around 1000 missions a year – each costing around £1700.
Night Shelter, Leamington Spa – £2,000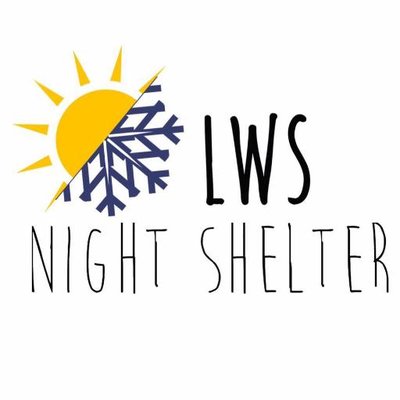 Mission Statement "to provide a hot meal, a safe place to sleep and company for the homeless and vulnerably-housed members of the community in Leamington Spa and the wider area".   Set up by 2 medical students at the University of Warwick, to provide the service during Winter 2015/2016. We are very fortunate to have the use of the old Priors Club thanks to Tara and Co Estate Agents.
St Basils, Birmingham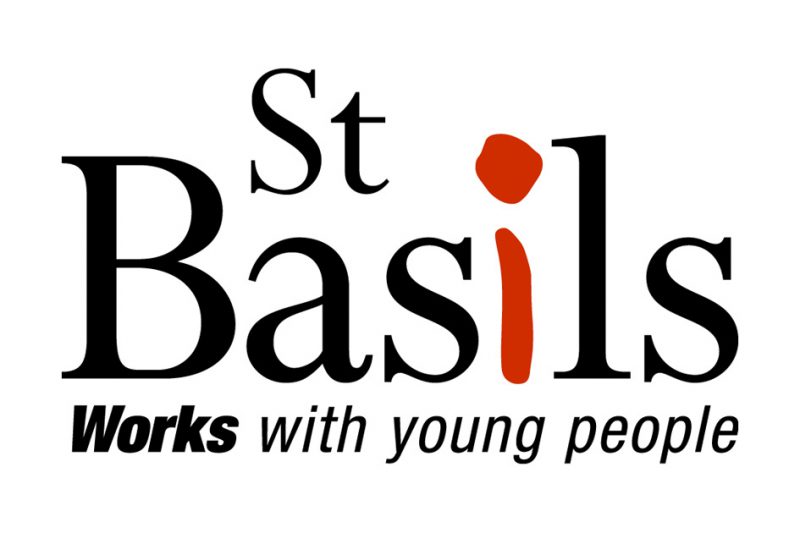 St Basils is a youth homeless charity based in the West Midlands that works with 16-25 year olds.  We support almost 5000 young people every year.  Our focus is prevention.  Preventing homelessness from happening in the first place or preventing it from happening again.  With the goal of making young people feel cared about, to have trusted support, somewhere safe, suitable and affordable to live that enables them to learn and work.  St Basils programs are focused on that goal.  Whether it be their  life skills program, mental health programs or employability program, the end game is making sure young people can thrive independently and contribute to their local communities.
Where the £122,000 money has gone since 2017:
Helping Hands Community Project
Acorn Hospice 
Helping Hands 
Night Shelter Northamptonshire 
Myton Hospice 
Zoe's Place 
Molly Olly's Wishes
Doorway Youth Homelessness
Young People First
Guy's Gift
Air Ambulance Warwickshire and Northampton 
Coventry Cyrenians 
Freddie's Wish 
Wolverhampton Boxing Club
The Helping Harry Trust
Centrepoint
St Basils, Birmingham
Our Charity Event Gallery
Take a look at some of the amazing work the O'Brien Charitable Trust has done. We're proud of the support our Trust has given to a number of great causes.
Read more about our News & Events.